Sales Training & Enablement Platform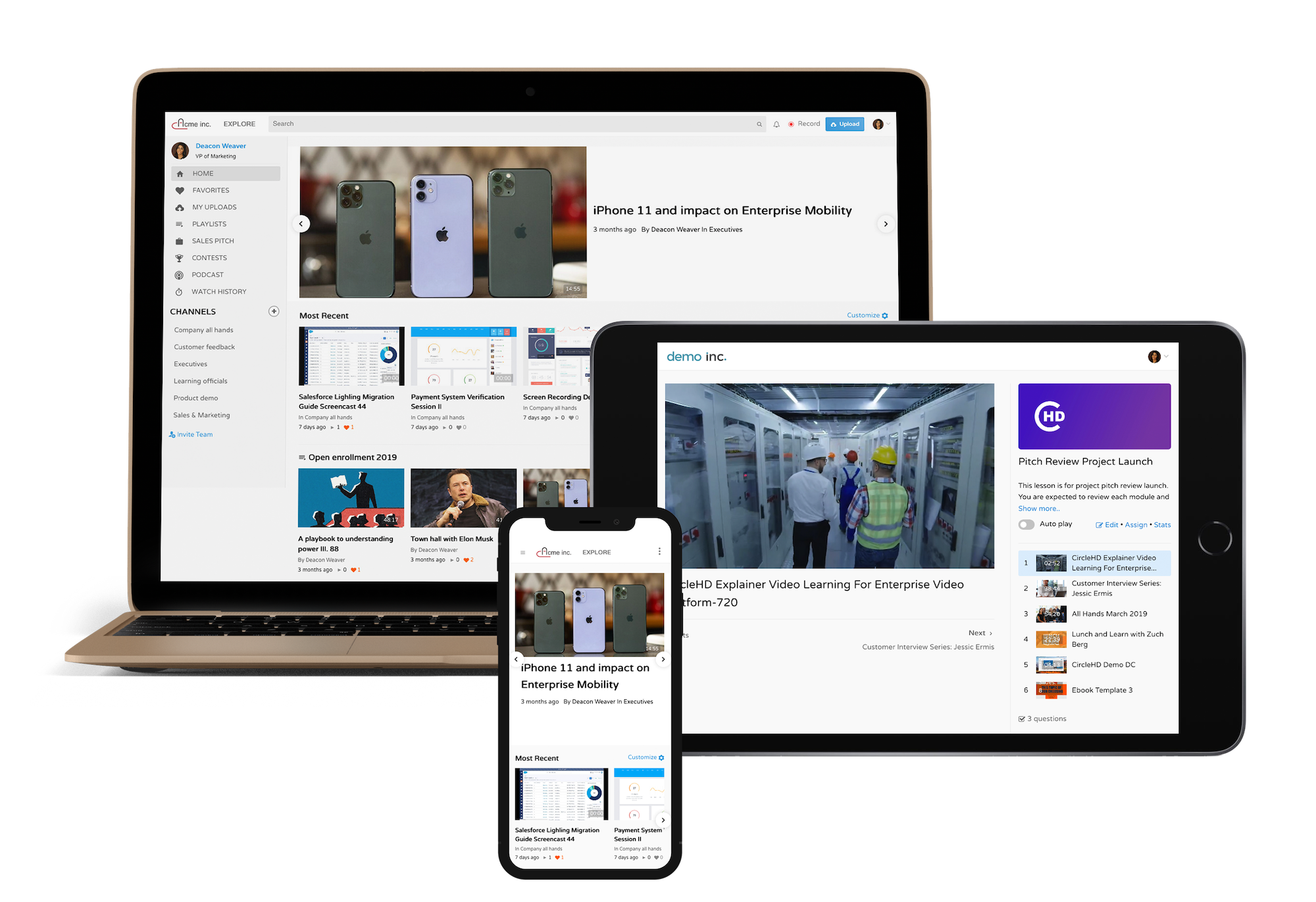 In many sales organizations, on-boarding and training salespeople is an ad hoc, labor-intensive effort, with no ability to gauge success. With the CircleHD platform, you can do it better.
Simply Better Sales Enablement
Easily create and curate videos to teach your team how to use CRM; how to advance deals through opportunity Stages; and much more; Store existing training material in the same place, such as your sales slide decks, qualification and competitor "cheat sheets"; and Easily create Lessons, and then use Analytics to see how well your team is learning these materials. Leaderboard gamifies the engagement.
Easy Training with Videos
No need to conduct repetitive training sessions for every salesperson regarding your CRM processes, how to properly qualify opportunities, or how to negotiate pricing and discounts. Just capture a single session on video, and make it available to all, everything from role-playing situations to web conference presentation strategies and tactics.
Mobile Content Delivery
With the CircleHD video platform, your sales team can stay current with short training videos they can access on their iOS and Android devices. Whether it's a thirty second motivational video, or a five minute video on new features, you can deliver continuous training in short, mobile-optimized snapshots.
Click, Record, Upload!
With CircleHD recording studio, anyone can easily create engaging screencasts and webcam recordings without installing any software. Rip a video conference call with screen capture and transcribe right at upload.
Develop, manage, and optimize sales process that enable your salesforce to sell more efficiently and effectively, as well as increase your competitive win rate.