Secure Video Platform for Corporate Learning and Development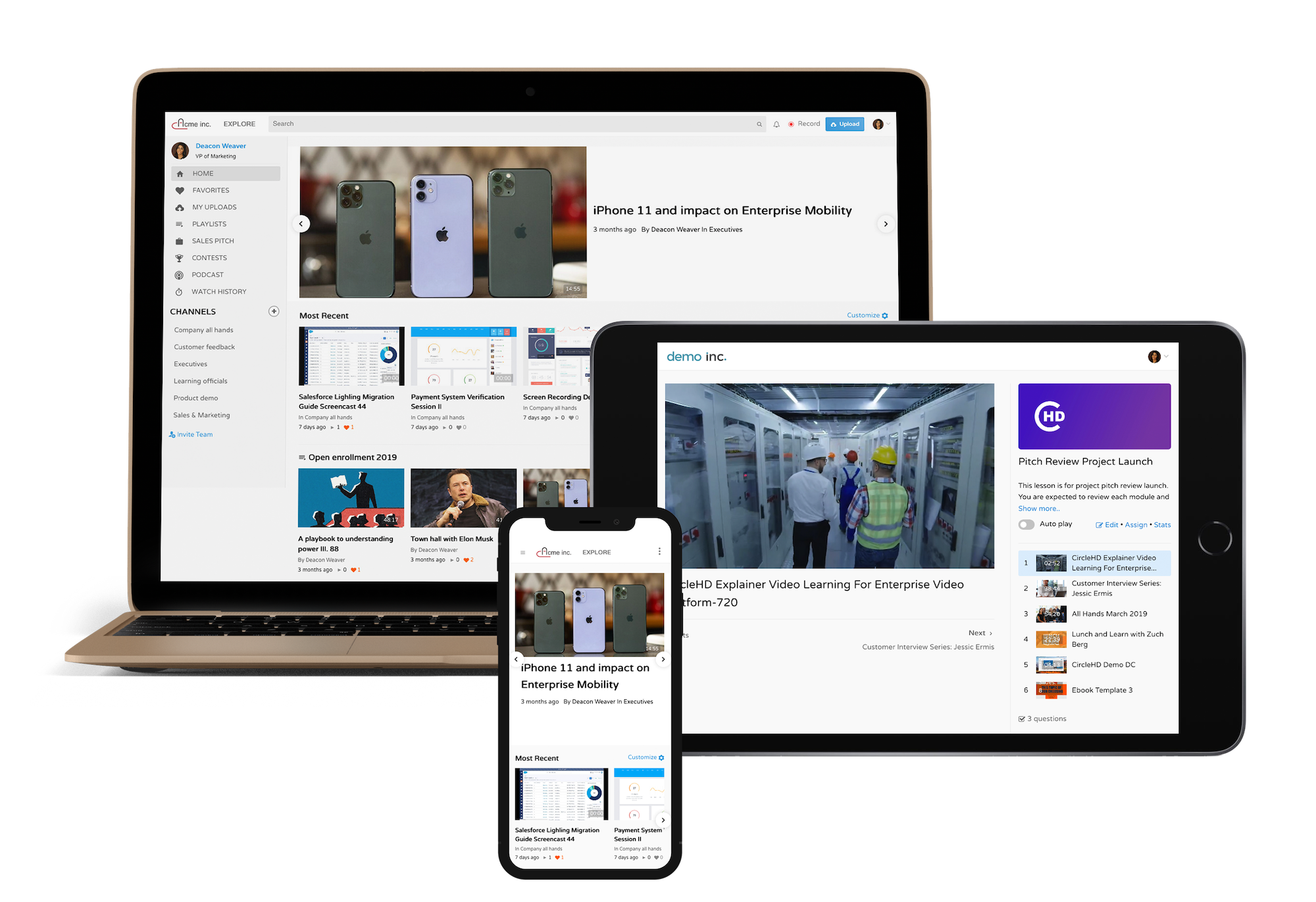 CircleHD's Enterprise Video Platform supplement your formal training by enabling the employees themselves to capture their know-how and share it with others using the internal Employee Video Portal. Your new employees can now easily and quickly find the help and know-how they need, when they need it and in their own language.
LEARN & TRAIN
Train people to where they can leave, but treat them so they want to stay. There is mastery in both teaching and replicating behavior in video. All the non verbals you cannot hide on-camera.
Any instructor can post a lesson, assign the video to a group or individual, and track progress. Do the process in reverse. Train the trainer. Make it easy to binge learn. Post to a playlist in the same company TV app you use for all internal video.
CircleHD makes it easier to participate and cross-train. Employees level-up faster. One secure corporate video community.
Supplement marketing material and sales training with an integrated, on-demand video library of sales meetings, training sessions, video blogs, messages from management and peers, and other content – all available on any device
Share knowledge
CircleHD enables subject matter experts, corporate executives and managers to make all their video content readily available and accessible in an organized manner, within a secure digital environment. This means that all your role-playing videos can just be one click away anytime and from almost anywhere.
On-board new employees faster
With CircleHD video platform, your new employees can easily find existing knowledge faster and get productive from the day 1.