Enterprise YouTube for Corporate Communication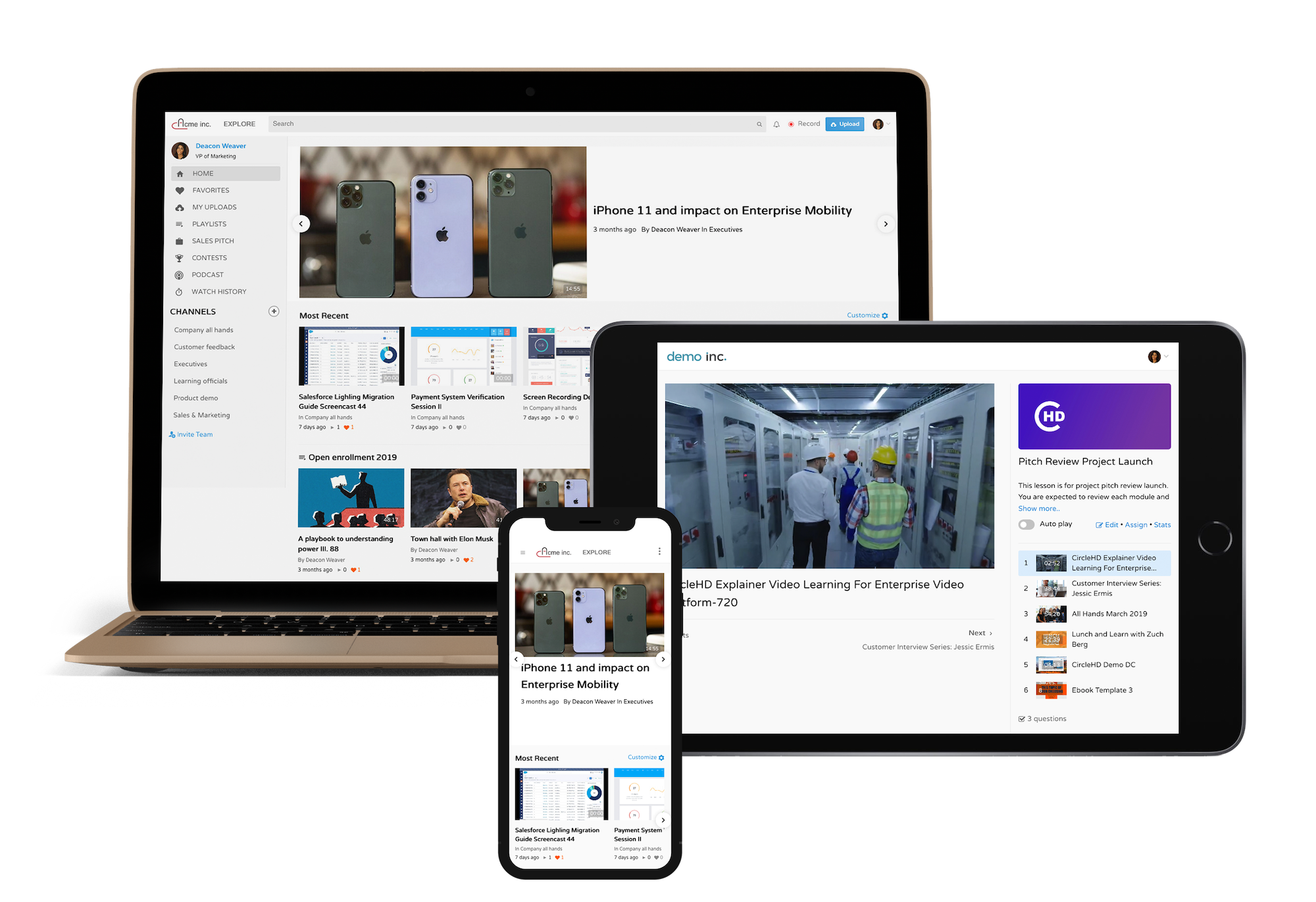 Overcome language, geographical and organizational barriers to know-how sharing with engaging video content and bring real attention to your communities of interest.
Communicate
Reinforce corporate messaging, compliance initiatives, business objectives and training programs with engaging videos, in the user's own language.
All hands
Brownbags, team meetings
Increased employee satisfaction
Enhanced sense of community
Uniform messaging across businesses, geographies, and languages
Video is a powerful medium for organization-wide communication, training, collaboration and knowledge sharing. Using enterprise video in your corporate communications is a highly personalized way to reach out to your employees, partners, investors, customers, and other stakeholder groups.
Continuously Train your team
Corporate leaders can use CircleHD's software to operate as a single communication and collaboration unit because executives and managerial staff can endorse and promote a tone that presents the Enterprise's goals, vis
Supplement marketing material and sales training with an integrated, on-demand video library of sales meetings, training sessions, video blogs, messages from management and peers, and other content – all available on any device
Share knowledge
A centralized platform, like CircleHD, enables content creators, corporate executives and managers to make all their video solutions readily available and accessible in an organized manner, within a secure digital environment. This means that all your role-playing videos can just be one click away anytime and from almost anywhere.
You can engage new employees—when they need support and information, in the language they understand, and regardless of where they are. CircleHD's solutions integrate into your existing HR and training applications, SharePoint and other applications to support your onboarding programs.